Pack-free Camping: Lake McKenzie Eco Walk - 2 Days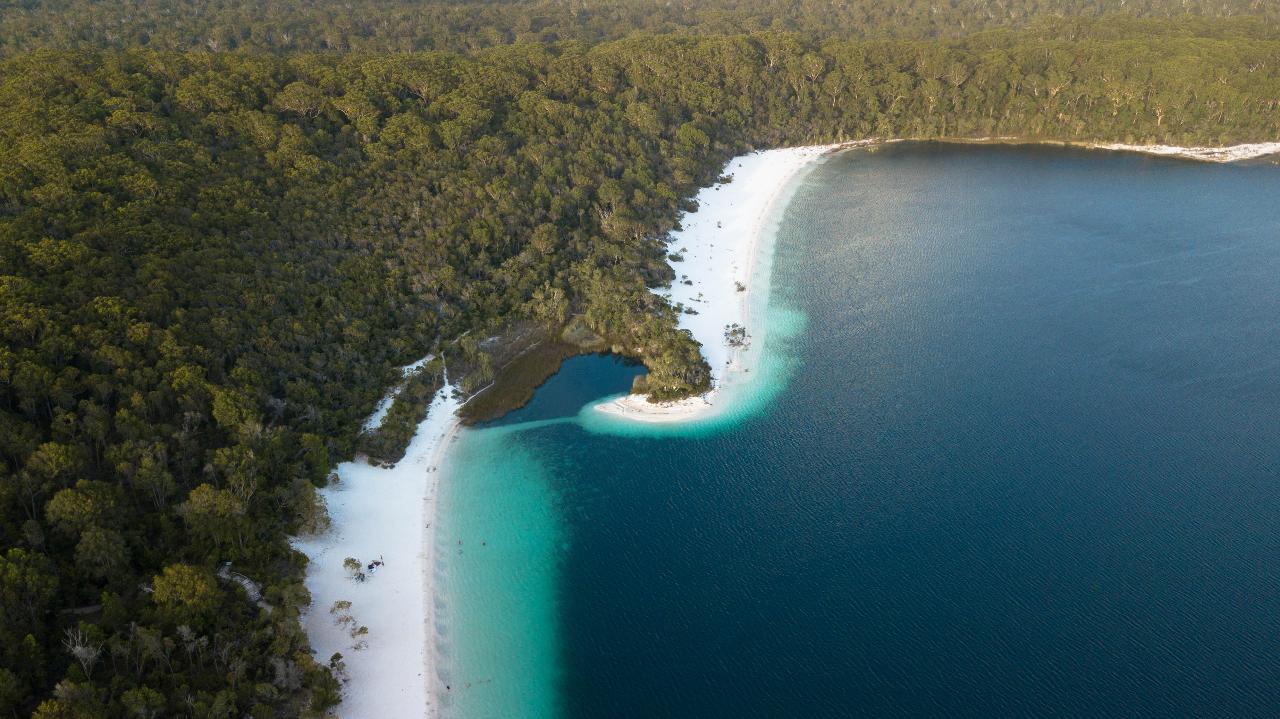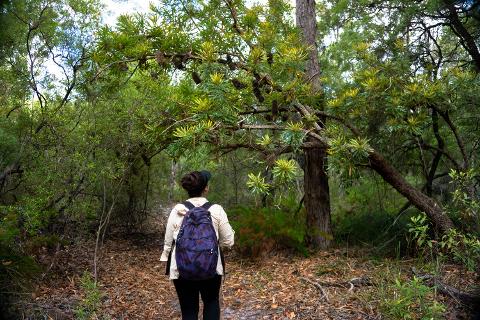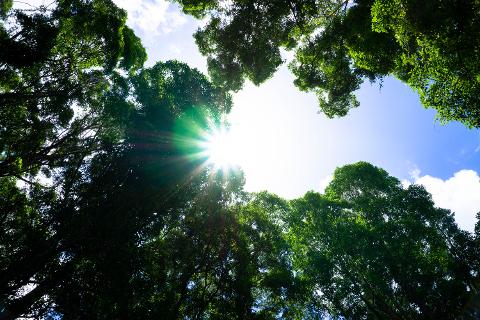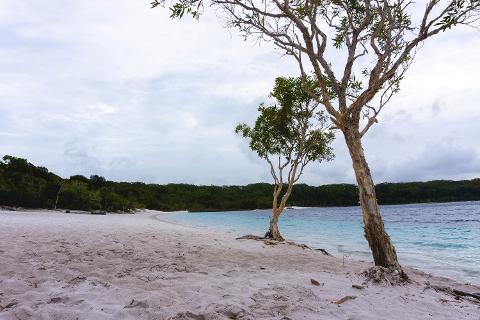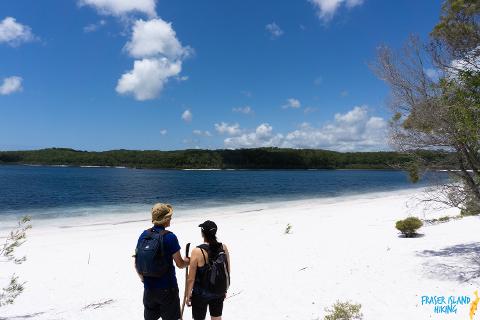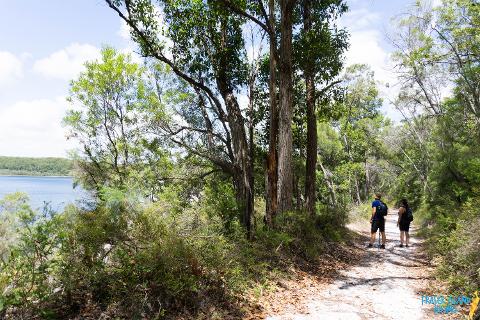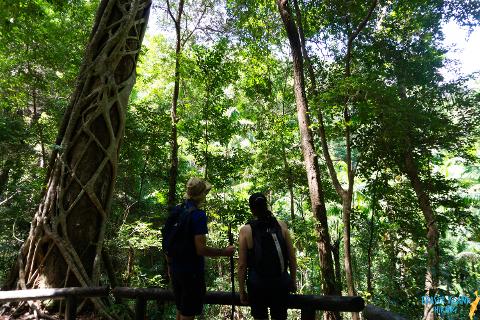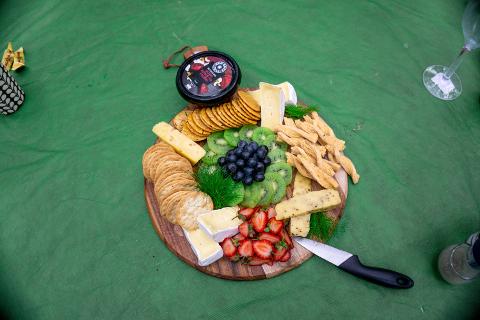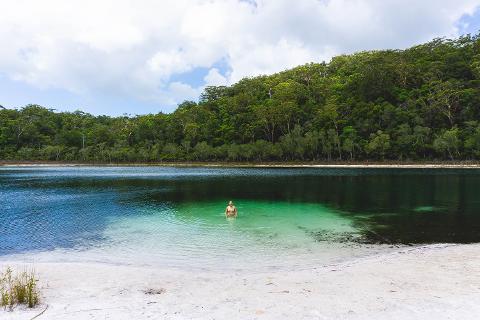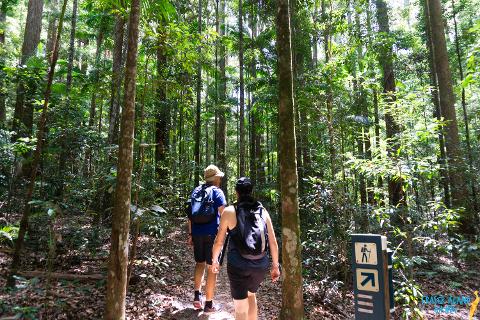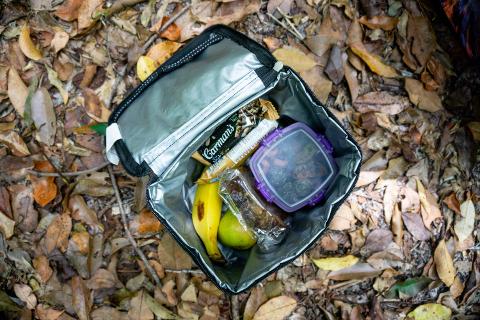 Duration: 2 Days (approx.)
Location: URANGAN, QLD
Product code: PFC_LKME2D
*
EXPERIENCE HIKING DIFFERENTLY! *
Our pack-free camping hike experience is a self-guided hiking experience with a twist of comfort! It lets you enjoy the thrills of camping and hiking, whilst letting us pamper you a little! These hikes include a 4WD transfer to the trail head and a 4wd pick up at the end locations of the hike. They also ensure hikers only carry a small day pack whilst hiking. Our Fraser Island Hiking support guide will drop off all equipment (overnight bags, tents, food, etc.) and set up your camp ahead of you, making for a relaxing, easy hiking experience. Glamping hikes are a great way to enjoy the pristine beauty of Fraser Island without having to carry a heavy pack all day!


- Stay in the walker's camps on Fraser Island
- See major sites along the Fraser Island Great Walk hiking track
- Fully supported hike, including a lot of food/ water/ drinks/ snacks
- All camping equipment and guide to set up tents and carry gear included
- Detailed information and maps, hiker info/ safety briefing/ itineraries
- You ONLY carry a small day bag
- There are limited facilities at the campsites i.e composting toilets
- Limited mobile service
ITINERARY

DAY 1 - 10.65km

- Overnight camping at Central Station walkers camp
- Running water and showers available here
DAY 2 - 9.6km
___________________
WHAT'S INCLUDED

- All meals and drinks (1 breakfast, 2 lunches, 1 dinner, snacks and nibbles, complimentary glass of red, white wine or beer with dinner), water will be available to fill your bottle from each night at camp.
- Round trip barge and 4WD transfer
- Carry and drop off of overnight bags
- Camp set up and meal preparation
- Tents and equipment - sleeping bags, comfy sleeping mats, camp pillows & pillow slip. Please note our prices are based on twin share - 1 tent set up for 2 persons, if you require otherwise please let us know, there may be a charge for requiring a single tent).
- Detailed information and personal guide - hiker information, safety briefing, maps and itineraries, hikers camp permits included.
- Vehicle parking and storage of larger bags at our office.
WHAT TO BRING

- Suitable walking/ hiking shoes
- Overnight bag (transferred by the guide) - this should be a small bag containing belongings you will need at the hikers camps after your day(s) of walking. This could include: sleeping bag liner, warm overnight clothes, pillow (we provide a blow up camp pillow and slip), personal belongs, pack towel (easy drying), spare change of clothes. No suitcases - soft bags only.
- USB Power Pack - to charge your phone or camera as there will be no access to electricity on the island.
- Torch - the head torch is recommended (we provide small lanterns around camp).
- Day pack with essentials - you will carry this as you walk, this could include: camera, phone, swimmers/pack towel, torch, sunscreen, hat, sunglasses, insect repellent, reusable water bottle to carry water during the day approx. (1.5 ltr), or a water reservoir.
Note: Min 2 people, max 6 people per hike. If you are a solo hiker please enquire and we can book you onto a hike with others.