Adventure Hike: Southern Lakes - 3 Days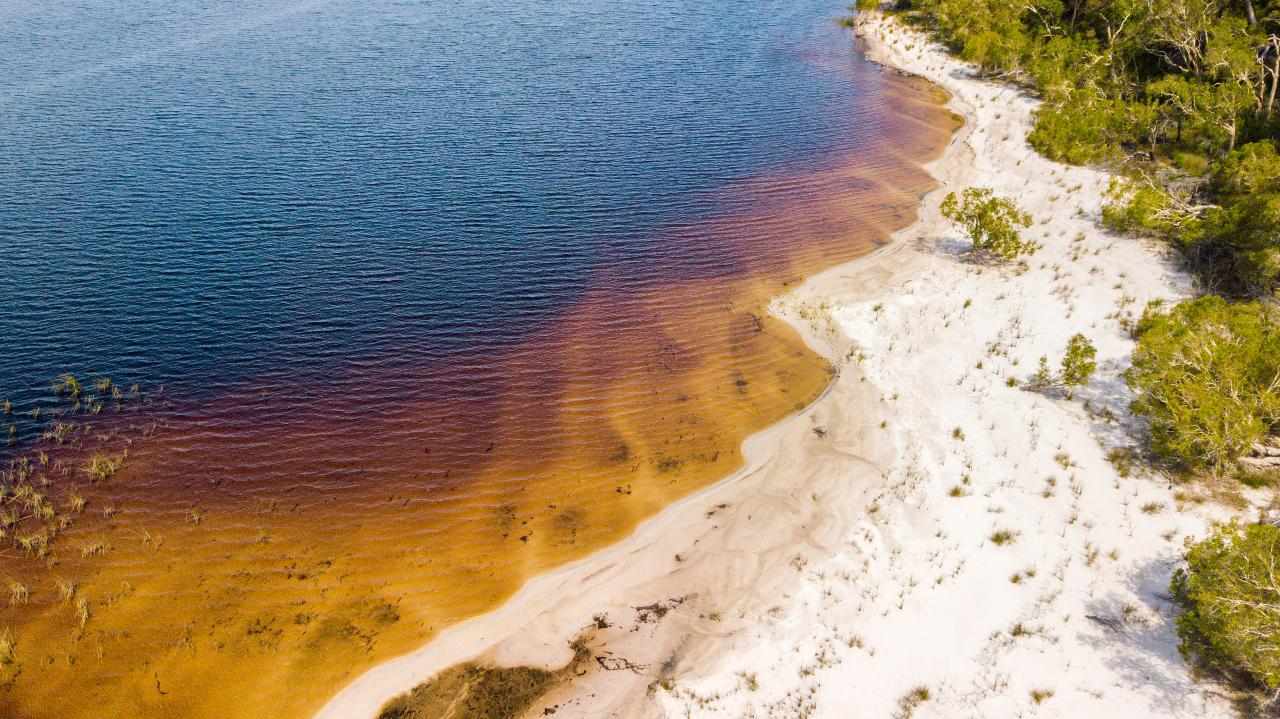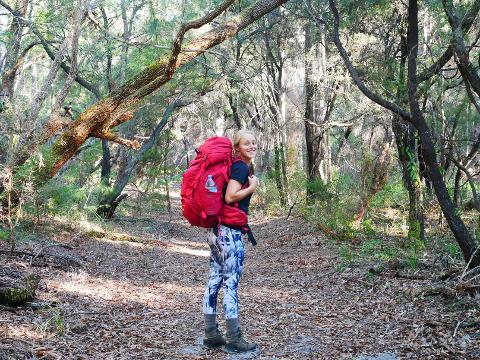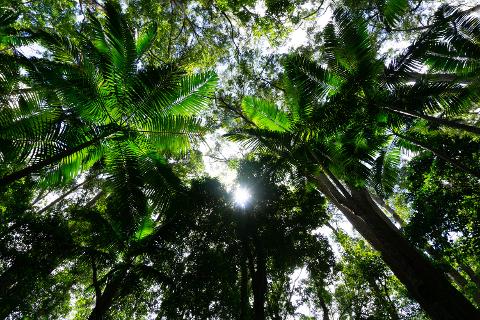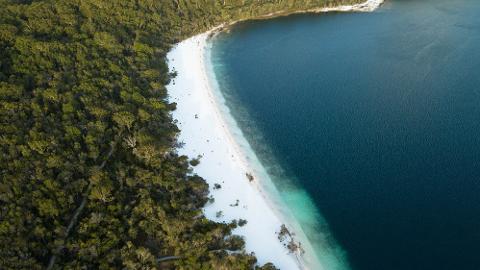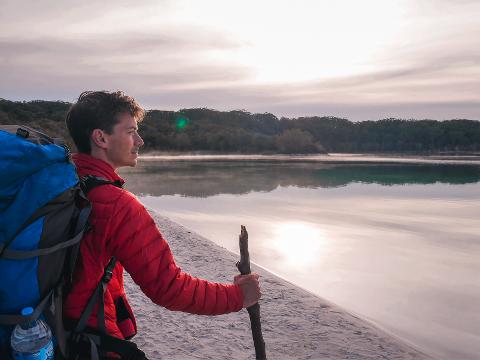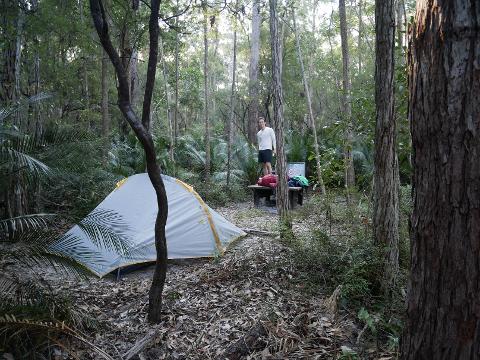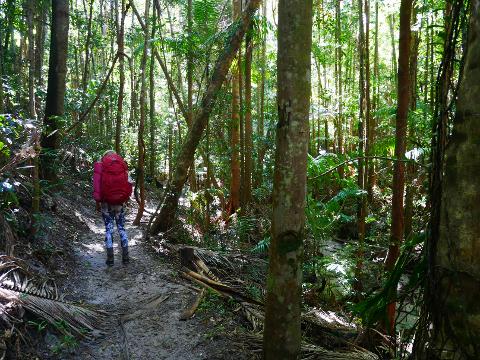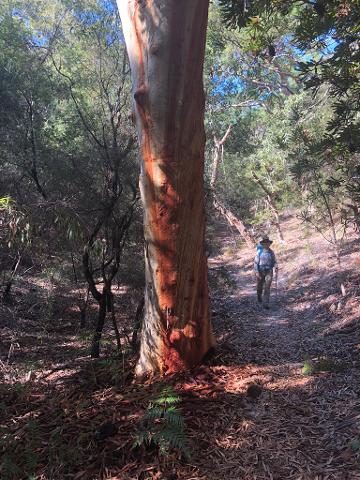 Kesto: 3 Päivät (noin)
Paikka: URANGAN, QLD
Tuotekoodi: ADV_SOUTHERN3D
* EXPERIENCE FRASER ISLAND'S NATURAL BEAUTY THROUGH THIS TRULY ECO ADVENTURE*

Fraser Island Hiking provides all the information you need to get the best out of hiking on Fraser Island and is one of the only businesses that can provide a 4WD transfer to the trails to start your hike.
Explore the Great Southern Lakes section of the Fraser Island Great Walk, on this 3 day and 2 night Adventure Hike. This hike explores six perched freshwater lakes: Lake Boomanjin, Lake Benaroon, Lake Birrabeen, Basin Lake and Lake McKenzie, with countless swimming opportunities. As you walk, enjoy the quiet wonders of the tracks as you explore ancient rainforests and pristine lakes. Be some of the only people to enjoy an epic sunrise and sunset at Lake McKenzie, an unforgettable memory. This hike also has the option to extend an additional night to explore the Pile Valley area.
• THIS IS A SELF GUIDED WALK

• 3DAY/ 2NIGHT
• 2-6 person group, we do not let our hikers hike alone (if you are a solo hiker you may book onto a hike if it already has a minimum of 2 people - this is not guaranteed, please enquire online)

• Average fitness required
• Around 50+km total walking

• Hike runs from March to October

• No electricity

• No showers and bush drop toilets
Explore 6 freshwater lakes and swim in 4-5 of these!
ITINERARY
DAY 1 - 13.5km
8:00AM - take a 4WD transfer from Hervey Bay via the barge to the Eastern Beach of Fraser Island, to the entrance of Dilli Village to begin the hike.

Walk the first 6.3km through the forest to Lake Boomanjin, where you can enjoy lunch and a swim.

Finish the afternoon with a 7.2km hike to Lake Benaroon. Where you can enjoy a sunset swim and prepare your dinner.

Set up camp and spend the first night camping at Lake Benaroon hikers camp.
DAY 2 - 14km
Wake up early and have a hearty breakfast before departing on your second day of walking.

In the morning hike 7.5km, via Lake Birrabeen to Central Station where you can enjoy your lunch and a walk through the rainforest.

Take the optional 4km return walk through Pile Valley.

Finish your afternoon with a 6.6km walk to Lake McKenzie, via Basin Lake.

Once at camp enjoy an afternoon swim and a surreal sunset at Lake McKenzie.

Set up camp and spend the night under the stars at Lake McKenzie hikers camp.
DAY 3 - 13.8km
Spend the morning swimming at Lake McKenzie, also known by its indigenous name 'Lake Boorangoora'.

Enjoy the serenity of the secret hikers beach and have lunch at fenced, picnic enclosures near the lake.

1:00PM hike from Lake McKenzie to Kingfisher Bay Resort enjoying the peaceful and calm natural bush.

Stop by a historical site: McKenzie's Jetty.

Arrive at the Kingfisher Bay by 4:00pm, enjoy a refreshing drink and snack.

Meeting the 4wd transfer at 4:30pm to take the ferry at 5:00pm back to the mainland.
ADD ANOTHER DAY, MAKE IT 4 DAYS!
This walk has an option to add an additional day to walk through Pile Valley area to make this a 4-day hike, the alternative itinerary is below (additional cost add on is $100):
DAY 2: Lake Benaroon to Central Station, via. Basin Lake, spending the night at Central Station Hikers Camp.
DAY 3: Central Station to Lake McKenzie via. Pile Valley, spending the night at Lake McKenzie Hikers Camp
DAY 4 (same as original Day 3): Lake McKenzie to Kingfisher Bay Resort

_____________________________

WHAT'S INCLUDED

- Hiker information and safety briefing
- Barge and 4WD transfer
- Maps and itineraries
- Hiking backpack
- Hiking equipment (backpack, 2 person tent, sleeping mat, gas cooker, bowls, cups etc.)
WHAT TO BRING

- Suitable walking shoes
- Food not provided, bring your own lightweight options
- Sleeping bags and rain jackets (available for hire at $10 each)
- Credit card taken for bond hiking equipment supplied
- A small number of personal items (swimmers, light clothing)
- Quick dry towel
- Torch, water purification tablets, sunscreen, hat, insect repellent
- 1.5Lt bottle to carry water
- A sense of adventure!!
OTHER

- Free street parking at our office (extra cost for gated parking)

- Extra fee for bag storage (if not stored in your own vehicle)
- Hikers camp permits are to be added as an extra at check out $8 per person per night
Please contact us for more information

http://www.fraserislandhiking.com/

hiking@fraserdingo4wdhire.com.au
https://www.facebook.com/fraserislandhiking/